6 Ways to Protect Your Product-Based Business During the Coronavirus Outbreak: Bricks and Clicks
On the first episode of Bricks and Clicks, a new podcast show with host Jennifer Kaylo Ruscin, we'll break down…
Utilizing Amazon for immediate distribution.
Mastering selling on your own website.
Creating a subscription model.
Delivery options when traditional transportation isn't available.
How to ensure you have enough inventory for high online sales demand.
Sourcing raw ingredients.
Quick Suggestion & Solutions
Utilizing Amazon for Distribution
Solution: Learn how to get your listings and ads optimized! Check out Jennifer's Masterclass to learn more!
Master Selling on Your Own Website
Solution: Check out Maggie at mcv-consultants.com!
Create a Subscription Model Online
Solution: Justin comes highly recommended at thevervesolution.com.
Figure Out Your Own Delivery Method
Solution: Contact Mike at retailintegritygroup.com!
Ensure You Have Enough Inventory
Solution: Contact your manufacturer once you've pulled your forecast, on hands in your warehouse, and determined how much inventory you'll need to ride out this pandemic. Ask your priority level in the production food chain. Get enough produced if another run is far off in the future.
Do You Have Enough Raw Ingredients?
Solution: Get on LinkedIn and search "food procurement" and the category you're in to find possible companies to purchase from.

Latest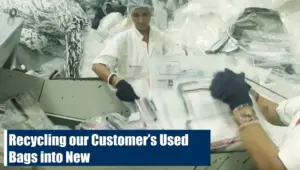 December 6, 2023
This video focuses on EcoLOK4, a groundbreaking product by CONTROLTEK that exemplifies innovation in sustainability. It highlights the process of transforming landfill waste into new deposit bags, with 90% of each bag's material being repurposed trash. This initiative not only reduces waste but also closes the sustainability loop, demonstrating CONTROLTEK's commitment to environmentally friendly […]
Read More