How Big Data Changed Fulfillment and Inventory in Retail
Designed for retail leaders and lovers alike, Retail Refined explores the in-store technology of the future, challenges the industry's preconceived notions, and brings together retail's biggest names to understand the brand strategies that will define the next decade in retail.
Retailers learned many lessons in 2020 relating to the "new" in-store experience. This knowledge now shines the light on what's to come regarding inventory accuracy, flexible fulfillment, and more trends. Sharing thoughts on these subjects and the role of technology is Tim Kane, Retail Solutions Consultant for North America, Zebra Technologies. Zebra supports retailers with devices and solutions for inventory, fulfillment, operations, the customer experience, and analytics.
"The biggest lesson learned from 2020 is how quickly retailers could respond. In early March, when the pandemic was becoming a reality, retailers made immediate changes associated with digitizing. One customer advised me they had made 147 operational changes from March to May, and that's incredible," Kane said.
With the acceleration of adaption and technology growth, analytics becomes more vital for retailers. "There's so much more data to capture than just POS. There are shelf cameras and robotics that can capture data and feed it to a machine learning engine. It can then send tasks to store managers and associates about inventory gaps," Kane explained.
These new tools are elevating the role of store associates. They can focus on more high-level work, while technology automates simple, repetitive tasks. That's especially beneficial for grocery stores. Customers can use devices to scan products themselves and pay for a frictionless experience. Associates can use them to pick and process orders. "The technology can also track when the customer is nearing the store for pickup when they arrive, and what spot they're in; all creating a positive experience at curbside," Kane explained.
Micro-fulfillment for grocery is becoming very sophisticated, learning on technology, as well. "The most expensive parts of online grocery are the labor to pick and the delivery. Now grocery stores are automating this with robotics. They are then partnering with delivery services to reduce costs but meet customers where they are."
Latest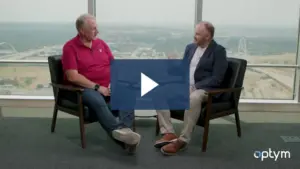 September 26, 2023
Making LTL shipping frictionless is more than possible; it's happening today. How can one challenge the status quo and embrace technological transformation in an industry that has historically resisted change? In this captivating episode of Semi-Related, Chris Torrence sets the stage for a riveting conversation with Todd Florence, the Chief Information Officer of Estes […]
Read More