Last Call for Walmart's Open Call
Jennifer Kaylo Ruscin guides retailers to be the hero and navigate the industry's biggest B2B challenges online and offline.
Walmart's Open Call (Formerly Made In The USA Summit) accepts applications through April 30.
What is Walmart's Open Call?
"Open Call is an action packed one day virtual event. Walmart welcomes suppliers to virtually pitch product that is shelf ready and made, grown or assembled in the United States. Everyone looks forward to joining over 1,000 energetic entrepreneurs from across the country. The inspiration through newness and innovation is outstanding and leaves everyone motivated to grow U.S. jobs and increase U.S. manufacturing."
On today's episode, I talk about what the Open Call event is and the important details to pitch a product. Products need to be made in the USA, but not all of the components need to be from the United States. An example would be coffee, which isn't grown in the U.S.
I have had a few good experiences with the program, as a couple of clients I've worked with went through the program. Walmart brought a client who made taco plates in and put his product all over their stores. Then he rolled into Amazon.
Tips: Make sure you have a targeted presentation. Know the program and know the Walmart consumer, so you can target your message as you don't have a lot of time to talk to the buyers.
Important dates:
April 30 – Registration Closes
May 21 – Accepted Suppliers are notified
June 30 – Event Day
Click Here for the Walmart's Open Call
To Learn More about My Coaching Program Click Here
Latest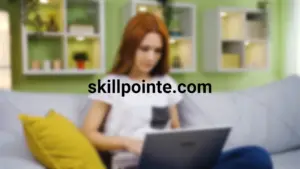 November 30, 2023
Adopting an entrepreneurial mindset is increasingly essential in today's diverse professional world. This approach, emphasizing resilience and innovation, is applicable in various careers, encouraging individuals to see opportunities in challenges and to think beyond conventional methods. SkillPointe recognizes the importance of aligning this entrepreneurial spirit with career aspirations. The organization assists individuals in transforming […]
Read More