Open For Business: But at What Cost?
In the age of the internet, starting a business can be as simple as hosting a free website and marketing services or goods through social media sites. Starting a retail business where customers can come browse merchandise and make purchases tends to be a larger endeavor. On average, starting a small business costs $3,000 at the outset. There are many expenses associated with beginning a retail business, some of which are less obvious than others.
The Cost of Business
Whether the retailer has a physical store or not, simply starting an official business carries costs. For example, incorporating a business involves:
Taxes
Licenses and fees
Legal fees
Insurance
Loans and interest (if the business needs financial backing in order to launch)
The more complex a business is, the more these costs tend to be. A business with a storefront and multiple employees, for instance, will pay taxes as a business, an employer, and as a property owner/tenant.
Costs of Owning a Work Space
Businesses that function out of a work space, not just virtually, incur certain expenses as well. Some of the costs involved in hosting a business in one specific location include:
Rent/Mortgage Payments
Utility bills
Insurance
Licenses, permits, and fees (for certain types of work)
Furniture/décor
Supplies, equipment, and technology needed to operate your business
Of course, larger work spaces that hold more workers have more expenses, as do businesses that require specialized equipment.
The Cost of Retail
All the costs mentioned must be added onto the costs of retail if someone is starting a retail business. Some of the main costs of operating a new retail business include:
Employees
Employee benefits
Inventory
Display/storage for inventory
Machines or technology for transactions
Signage
Décor to make the space appealing
Of course, each of these costs will vary from business to business. A case study of a consignment store in Austin, Texas, for instance, shows that inventory costs are very low since the products for sale are consignment pieces.
Other Costs to Consider
Running a retail business also has costs many people often overlook- like shrinkage. This occurs when, for reasons like employee theft or vendor fraud, inventory numbers are less than anticipated. Losses like these require that some margin is built into the budget.
For a retail business to get off the ground well, it is also essential for customers to actually come to the store and make purchases- consistently. Contrary to popular myth, customers do not just come and develop loyalty to a business because it is newly opened. Marketing and networking is necessary to build a customer base– and these practices usually have costs too.
Some of the costs of marketing and networking are unexpected. For example, a business will not just pay to create marketing materials- they will also need to trademark a logo, purchase a unique domain name, and more. Small costs like these can add up significantly. According to Small Business Trends, small businesses should expect to spend about 1 percent of their budget on advertising and marketing, plus a little extra during their launch period.
For the latest news, videos, and podcasts in the Retail Industry, be sure to subscribe to our industry publication.
Follow us on social media for the latest updates in B2B!
Twitter – @RetailMKSL
Facebook – facebook.com/marketscale
LinkedIn – linkedin.com/company/marketscale
Latest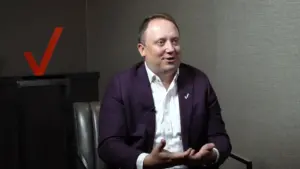 December 1, 2023
For a special episode of The Verizon Partner Network the focus was on the considerable role of partnerships in the Verizon Partner Program and the leaders shared their perspectives on the initiative. Their conversation brought about a lot of thought-providing context on the evolving telecommunications landscape. In today's era, collaboration and integration are key to […]
Read More