The Recent Forever 21-Shein Collaboration Tests Consumers' Sustainability Commitments
Shein has acquired a significant stake in Forever 21's operator, SPARC Group, paving the way for potential Shein mini-shops within Forever 21 stores. The Forever 21-Shein collaboration melds Shein's modern online fast fashion dominance with Forever 21's longstanding influence on American shopping trends.
How can the merging of two fast-fashion giants impact the industry and consumer behavior, especially in a world increasingly conscious of sustainability?
Hye-Shin Kim. Ph.D., Professor of Fashion & Apparel Studies at the University of Delaware, delves into the implications of the Forever 21-Shein collaboration.
"We need to have a conversation about being good consumers… If we, as consumers, really reflect and try to reprogram or create a different culture of consumption and spending, I think we would be giving less power to these businesses that engage in this type of production," Kim said.
Article written by MarketScale.
Latest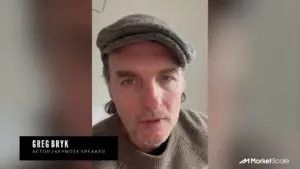 November 30, 2023
In a crowded marketplace, authenticity could be the strongest differentiator in standing out from the competition. Actor and Keynote Speaker Greg Bryk shares his insights on making a mark, on-screen and in the B2B arena. Bryk emphasizes the power of authenticity over pandering to the audience. He explains, "The way to stick out from […]
Read More