Try Before You Buy Retail with Donny Ouyang

In this episode of What Just Happened, host Christine Russo invites guest Donny Ouyang, CEO of Blackcart, to chat about his company and its try before you buy SaaS solution. The try before you buy software solution is a fairly new concept for the industry. But as retailers like Londre try it on, Ouyang explains that it can seamlessly integrate
into many retailers' current process.
"The product itself, it doesn't touch any of the inventory or the backhand the way it integrates, we rely on the exact same ecommerce processes that currently exist," said Ouyang.
Ouyang and Russo also discuss…
● What products try before you buy typically covers
● How try before you buy provides faster product performance data to retailers
● How try before you buy improves customer acquisition methods
"It's really expensive to acquire new customers right now and for try before you buy, we save quite a bit, like for every dollar of ad-spend you get a lot more customers and higher AOV because of that," said Ouyang.
Ouyang is the Founder and CEO of Blackcart, a company he has grown for over five years. Prior to founding Blackcart, Ouyang has led the charge through many innovative solutions including founding Rayku and Kinkarso Tech. He earned a B.Com. in Business Adminstration and Management from the University of Toronto.
Latest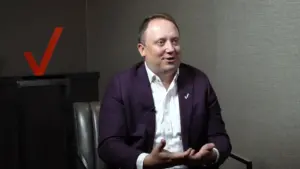 December 1, 2023
For a special episode of The Verizon Partner Network the focus was on the considerable role of partnerships in the Verizon Partner Program and the leaders shared their perspectives on the initiative. Their conversation brought about a lot of thought-providing context on the evolving telecommunications landscape. In today's era, collaboration and integration are key to […]
Read More