Ticketmaster Prepares a Tech-Enabled Way for the Show to Go On
Live events, from sports games to theater to music concerts, seem like a distant memory. These common group gatherings have all but disappeared since the COVID breakout in March of this year. But, Ticketmaster is brainstorming a high-tech solution to get live events back on schedule. According to Promo Marketing Magazine, Ticketmaster plans to take all tickets digital. Only after proof of vaccination or proof of a negative COVID test, does a fan receive their golden e-ticket. This health tracking is made possible by a tight collaboration with IBM Digital Health Pass, CVS, and LabCorp.
For Daniel Litwin and Tyler Kern, MarketScale Radio's hosts, Ticketmaster's pivot makes sense. Whether it ends up being a long term or short term solution, it's at least a way to leverage technology to bring back some semblance of life be:
KEY POINTS:
A smart phone app may bring back live events as we know it.
Ticketmaster asks fans to provide proof of COVID vaccination or a negative test.
Ticketmaster relies on the impending vaccine approval to push forward with their digital plan.
Latest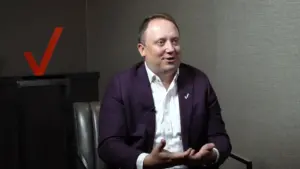 December 1, 2023
For a special episode of The Verizon Partner Network the focus was on the considerable role of partnerships in the Verizon Partner Program and the leaders shared their perspectives on the initiative. Their conversation brought about a lot of thought-providing context on the evolving telecommunications landscape. In today's era, collaboration and integration are key to […]
Read More