Nikon's Next Generation Z Cameras are Launching in October
Nikon will be announcing new full-frame mirrorless cameras soon. 
Nikon has marked the calendar for when it will introduce the next generation of its full-frame mirrorless cameras. The company created a splash page counting down "the next chapter" in its Z series, which will be announced on October 14th at 12AM EDT / 9PM PDT.
Both the Nikon Z7 and Z6 will receive a facelift, but to what extent is somewhat unknown. Will we see Nikon try to make a leap in resolution or will it be more of a favorable upgrade designed around user functionality similar to the Sony a7S III?
Read more at No Film School
Latest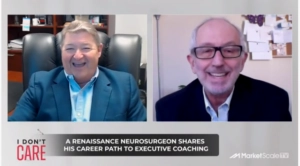 September 22, 2023
The healthcare industry grapples with an overload of information, patient safety concerns, and an increasingly digital landscape. This fact makes professionals who can bridge the gaps between various healthcare disciplines a precious commodity. In fact, according to the Healthcare Information and Management Systems Society (HIMSS), a lot of healthcare organizations and workers believe that […]
Read More