Why Quality Businesses Journalism Focuses on Narrative Storytelling
Business journalism is more than just stories about earnings and income statements. The ability to tell a compelling story is what makes audiences want to hear more about your company and what you have to offer.
On this podcast, host Giovanna Hnath and Southern Methodist University Associate Professor of Journalism Jake Batsell discuss how companies can tell compelling stories that go beyond the numbers.
Batsell said that people are constantly being bombarded with information which is causing businesses to establish a direct two-way relationship with their audience as opposed to the traditional one-way lecture model. Now there's an opportunity for businesses to leverage the various forms of journalistic storytelling and bypass traditional legacy media.
Although some business stories are related to the numbers, Batsell said that the best business stories are all about human drama. The stories behind the numbers are what really deliver with audiences and create relationships.
In order to create those relationships, you need to be able to earn the attention of your customers. This starts by having the right title or subject line that can prompt them to start reading and get more deeply engaged as they go.
"The channels of content are so much more numerous than they were even a decade ago," Batsell said. "But the general premise is earning the attention of your audience by connecting with them as human beings. I think that applies just as much in a B2B context as it does in B2C or news media to the public."
Latest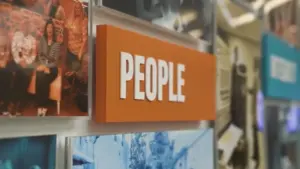 November 29, 2023
At IC System, the language of empathy speaks louder than the transactions of debt collection. In a compelling video feature, IC System's dedicated team casts a spotlight on their unique approach—combining heartfelt empathy with innovative solutions to navigate the often challenging landscape of financial obligations. IC System champions a path of compassion, delving deep […]
Read More