Adapting to Drone Delivery: Chefs' Perspectives
Discover the latest disruptions and innovations in various fields with MarketScale's new series, On Edge.
In the first episode, Chef Andre Natera takes the audience on a journey to explore his thoughts on how drone delivery could shape the future of cooking. He discusses the potential benefits and drawbacks of this technology and wonders how it could affect his passion for creating culinary masterpieces. Will the advent of food delivery by drone alter his vision of being a chef, or will it open up new possibilities?
One of the biggest worries for chefs like Andre Natera is maintaining the quality of their dishes during transportation by drone. Wind speed, temperature changes and other external factors can all have a detrimental effect on the food, so it's essential that chefs consider how they package their creations in order to minimize the risks while still ensuring that the food arrives at its destination looking and tasting as good as when it left the kitchen.
Latest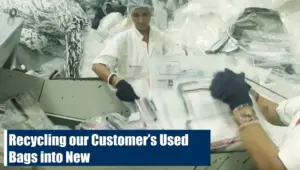 December 6, 2023
This video focuses on EcoLOK4, a groundbreaking product by CONTROLTEK that exemplifies innovation in sustainability. It highlights the process of transforming landfill waste into new deposit bags, with 90% of each bag's material being repurposed trash. This initiative not only reduces waste but also closes the sustainability loop, demonstrating CONTROLTEK's commitment to environmentally friendly […]
Read More