Conquering the eCommerce Return Avalanche

The rise in online ordering during the pandemic created an inevitable side effect:
returns. Retail returns rose an average of 16.6% in 2021 versus 10.6% in 2020,
according to the National Retail Federation and Appraise Retail. That equals $761
billion in returned merchandise, creating a dilemma for retailers and logistical concerns
for shippers.
Christine Russo, the host of What Just Happened, wanted to know how the rise in
returns are affecting the eCommerce industry and what strategies retailers and shippers
are deploying to stem the tide of returns while keeping customers satisfied. Nabil
Malouli, SVP of Global eCommerce & Returns for DHL, had the answers on this return
avalanche. It's a problem with financial, not just operational, implications for the entire
eCommerce industry. Malouli noted 2022 would likely see returns surpass the trillion-
dollar mark.
"Where it becomes a real problem is eCommerce, traditionally, has the highest level of
returns in percentages," Malouli said. "We have warehouses where you have 30-35% in
fast fashion, for example. And these businesses are built that way. They are built with a
rate of returns of 30%, and that's okay. But when you look at general statistics, you see
that in 2012-2013, the rate of returns across the industry in eCommerce was around 10-
11%. And last year we were close to 20%. And so, you have a much bigger share
across all categories."
Russo and Malouli discuss…
● How increasing easy-return policies led eCommerce to this situation, and what
can turn the tide
● What solutions are companies like DHL creating to help eCommerce solve the return avalanche
problem
● Conditional returns
● The utilization of AI and other online technology to reduce return rates
"I work with companies to build their consumer-facing eCommerce network," Malouli
said. "We primarily focus on Fortune 500s, but we also work with small and medium-
sized businesses. Basically, customers will come to us, saying, 'I'm trying to achieve
these objectives from a supply-chain perspective and an eCommerce perspective.
Obviously, I want to grow my GMV, I want to get to the consumer in two days, and I
want to build these capabilities. How can you help me to do that?' And so, we help them
from the conceptual aspects of designing that. And then we build the solution."
Nabil Malouli is a corporate entrepreneur, advisor, and speaker passionate about
innovation, eCommerce, supply chains & emerging technologies. Malouli's work for
DHL involves Global eCommerce Strategy & Product Development, and Customer
Solutions & Innovation. He's worked and developed multiple growth initiatives related to
new technologies and trends, such as eCommerce, digitalization, big data, drones,
autonomous vehicles, automation, and robotics. Malouli also chairs the Miami Dade
Beacon Council Trade & Logistics Innovation Committee.
Latest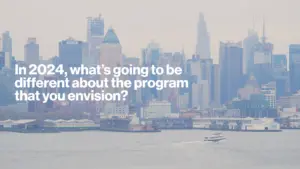 December 1, 2023
In the dynamic telecommunications landscape, Verizon's Partner Network continues to evolve, adapting to new trends and opportunities. For another segment featuring Mark Tina, VP of Indirect Channel Distribution and Channel Chief at Verizon Business Group, he explores exactly what types of significant changes and advancements the Verizon Partner Network will see in 2024. In this […]
Read More