Which Business Sustainability Programs Work Best for Consumers and the Business Itself?
Consumers are growing more conscious of their carbon footprint and are actively seeking ways to lessen the impact of their purchases on the planet. Recent studies from McKinsey and NielsenIQ show that, on several metrics, consumers are gravitating towards products that make ESG claims. Though sustainability-focused marketing is clearly having an impact on consumer purchasing decisions, the study also showed that authenticity of these claims are just as important as the claims themselves; consumers want to make sure companies are walking the walk when it comes to ESG. Which types of business sustainability programs and strategies are proving popular among consumers and useful for both parties?
Some are building sustainability into their core business model. Refashion sites such as Poshmark deploy a variety of strategies, including the use of eco-friendly packaging and upcycling, their business model of keeping vintage and unique clothing in circulation, and building awareness for other sustainable brands on their platform. Other businesses are taking direction from international organizations and initiatives for corporate climate responsibility like the the Science Based Targets Initiative (SBTi). QSR chain Wendy's is integrating SBTi goals into its KPIs working to hopefully reduce emissions by 47% by 2030, working across its value chain to develop renewable electricity procurement, collaborating with suppliers to reduce emissions, and identifying projects that are eco-friendly. Open Farm, a northeast-based ethically-sourced pet food company, is making its sustainability commitments a key part of its customer-facing marketing strategy and consumer experience, launching an online carbon experience showing the carbon footprints of all its products with a commitment to reduce direct emissions by 42% by 2030, in tandem with minimizing indirect emissions from raw materials.
Drea Burbank, MD, CEO at Savimbo, an environmental project development and fair-trade carbon credits company, weighs in on other options for business sustainability programs and their strategic viability for meeting climate-conscious goals and enticing the consumer.
Drea's Thoughts
"I'm a project developer in the Colombia Amazon, and I'm a total eco nerd, and all I do all day every day is talk to small farmers about how to stop deforestation by paying them in carbon credit sales. It's my favorite job I've ever done. One of the things that [retailers] totally miss all the time about sustainability in retail is that those tiny little checkout functions where you can round up your purchase in order to help the environment, they drive so much to the market right now.
Some of the best innovation in sustainability is happening because of companies that do roundup purchasing. Companies like Stripe, the airline industry, you've probably seen it on your bank checkout. Create an account, put $5 towards a tree. That stuff, those impulsive purchases as a consumer when you buy your sale, are actually giving such a big signal to the entire world that people care.
They're willing to pay a little bit more in order to get a better eco-friendly product. That signal is changing laws. It's changing the way people are funding projects. It's changing the kind of projects that you can do. It's changing the carbon credit market. There's a lot of criticism about carbon credits and like, why environmental projects and whether they're good enough.
But the reality is we have to try. We have to move forward, and we have to do it now. And sustainability in retail is being driven by consumers and it's being driven by these tiny little purchases. So don't stop."
Article written by Sonya Young.
Latest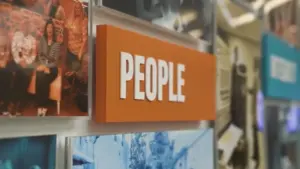 November 29, 2023
At IC System, the language of empathy speaks louder than the transactions of debt collection. In a compelling video feature, IC System's dedicated team casts a spotlight on their unique approach—combining heartfelt empathy with innovative solutions to navigate the often challenging landscape of financial obligations. IC System champions a path of compassion, delving deep […]
Read More