Reshaping the VR Narrative in Amusement Parks with Bob Cooney
It is no longer uncommon to see a virtual reality experience in any number of entertainment or educational avenues. The technology has become more flexible and consumers have gained more experience with it, businesses are working VR experiences into their offerings.
Amusement and theme parks are jumping in on the action as well. However, the experiment is just that, with kinks to work out through trial and error.
"I think you need to know your audience, know your customer, know what they want and find an attraction that fits that narrative for that customer," Bob Cooney, Virtual Reality Expert for RePlay Magazine said.
Unlike roller coasters, which are built to last unchanged for years, VR offers new flexibility for amusement parks, but finding out how frequently to mix in a new look is still a work in progress.
"I also think in the FEC (family entertainment center) industry, the average visit is three times per year," Cooney said. "How much re-playability does it have to have?"
Other immersive options including esports have become popular in recent years as well, but the idea of competition is not for everyone or every family looking to spend a day out together, Cooney explained.
One thing Cooney would like to see more of is user testing to better define what customers want from these new experiences. Blending VR experiences into the larger attraction park world will continue be implemented on a case by case basis through providers and venues.
As of now though, the push for new immersive and interactive experiences continues.
Latest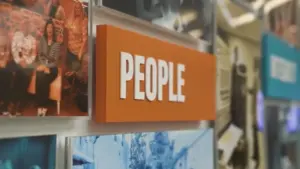 November 29, 2023
At IC System, the language of empathy speaks louder than the transactions of debt collection. In a compelling video feature, IC System's dedicated team casts a spotlight on their unique approach—combining heartfelt empathy with innovative solutions to navigate the often challenging landscape of financial obligations. IC System champions a path of compassion, delving deep […]
Read More