The Journey of Fig & Olive Proves Restaurant Expansion is Possible in 2023
Restaurant expansion in 2023? While that may sound hard to believe, the restaurant industry has seen a 4.9% increase in sales in 2023. While increased prices due to inflation may be driving some of those increases, indicators show now is the best time since the pandemic's beginning to consider a restaurant expansion. But what does it take to expand a restaurant chain successfully, and how does a brand maintain its unique identity?
On the latest episode of The Main Course, hosted by Barbara Castiglia of Modern Restaurant Management, Alexis Blair, CEO of Fig & Olive, shares insights into her restaurant's expansion journey. Their conversation covers the challenges and triumphs of taking a brand global, maintaining the essence of the brand while adapting to new markets, and the impact of the pandemic on the restaurant industry.
Castiglia and Blair's discussion includes:
The concept and experience of Fig & Olive, which is more than just great food and cocktails; it's a lifestyle inspired by the French Riviera
The process of adapting the menu to fit cultural differences in new markets, such as Qatar
The lessons learned from the pandemic and how it has reshaped the restaurant industry
"We are a team of problem solvers, and we really emphasize being strategic at all times," Blair said. "And as we face some of these different things, it's always taken this head-on approach. If it's the supply chain issues, what can we do, what can we get, how do we work with our vendors, and stay on top of this reengineering? We're still ensuring we're providing that ingredient-driven cuisine that will speak to the DNA of Fig & Olive."
Alexis Blair, a former professional ballet dancer, found her passion in the restaurant industry. She worked her way up through various roles in the industry, including operational and finance roles, before becoming the CEO of Fig & Olive in 2019. Her journey and insights offer a unique perspective on the restaurant industry and the expansion process.
Latest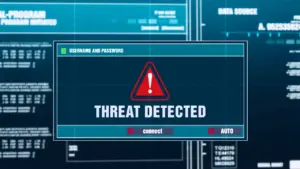 December 8, 2023
To keep up with the growing threats, cybersecurity in healthcare is a high-level priority. The recent ransomware attack on Ardent Health underscores a stark reality for the healthcare industry: cyber threats are a significant and ongoing challenge. Mike Saylor, the CEO of Blackswan Cybersecurity, LLC, sheds light on the complexities of cybersecurity in healthcare. […]
Read More