A Head Start on NRF 2020
NRF 2020, the retail industry's largest annual event takes place from January 11-14, and Gonzalez will preview what to expect this year.
Bringing thought leadership to your morning routine, MarketScale Mornings will keep you informed with industry experts on the latest trends, events and news in B2B.
For the latest thought leadership, news and event coverage across B2B, be sure to check out our industry pages.
Interested in learning solutions for your business? Learn more here.
Latest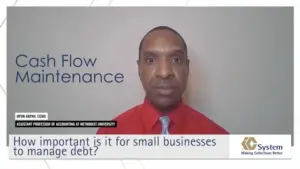 December 8, 2023
Effective debt management through a robust accounts receivable system is essential for small business cash flow and growth, necessitating automated payment schedules and strategic policy adjustments. Collaborating with a collection agency as a strategic partner can enhance revenue recovery while preserving positive customer relationships. How critical is effective debt management for the financial health […]
Read More