Holiday Demand Forces Retailers to Get Creative with Hiring Strategies
Black Friday is upon us, and rebounding consumer demand coupled with lingering product delays and U.S. dollar inflation is making for an unpredictable holiday demand. Retail executives have been investing in resiliency strategies for the holiday season starting last year, like putting money towards omnichannel fulfillment, more flexible operations and inventory management solutions.
Where does labor, though, fit into this equation for holiday retail success, and are employers necessarily reinvesting in more workers or a better work environment? Monthly job hires leading up to the holiday season showed promise around the amount of workers interested in retail positions, or at least showed rising strength in securing new hires. The bulk of trade, transportation and utilities hires in August, which includes the retail trade, was more than 1.1 million.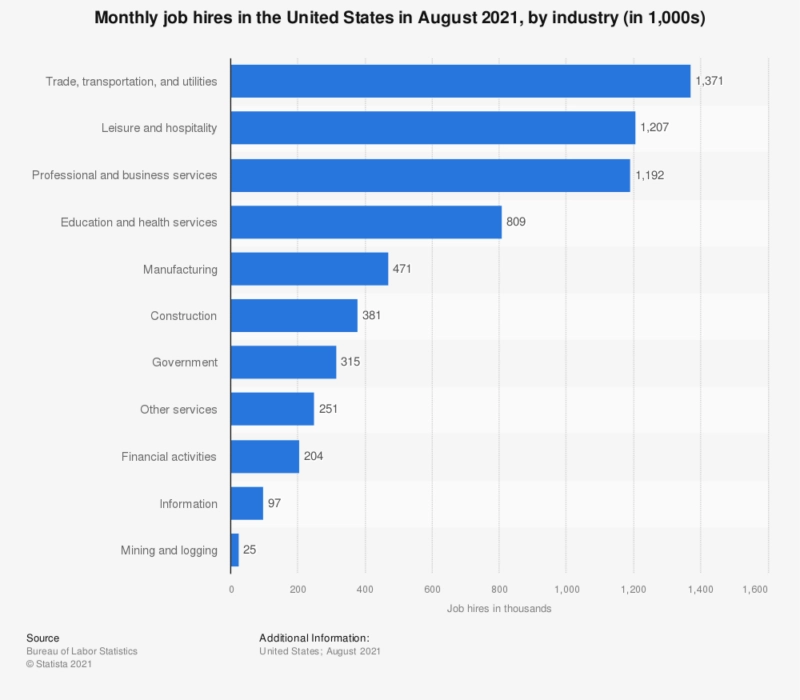 More granularly, according to the Bureau of Labor Statistics, in September, more than 1 million retail trade job openings turned into 893,000 hires, up from the year before, but down from August.
Regardless, the last year of disruptions to the retail supply chain have been in part due to labor challenges. Often described as a labor shortage, a more holistic analysis shows global low-wage workers withholding their labor strategically for higher pay and better benefits after the pandemic activated latent energy in the labor movement, resulting in less workers willing to jump back into the 'same old, same old' retailers were offering.
Now stores like Macy's are offering $500 referral bonuses, Walmart is raising base pay to $17 an hour, and Amazon warehouse workers are being drawn in with $3000 sign on bonuses. These strategies could be paying off; NRF's monthly economic report for November predicts retailers will hire "between 500,000 and 665,000 seasonal workers," more than the year before.
Are retailers fundamentally changing their Black Friday hiring approach? And how competitive does holiday pay need to be to stand out as a retailer and attract enough retail associates to meet demand? DeAnna McIntosh, Executive Director & Co-Founder of The Affinity Group and Bryan Eisenberg, Co-Founder of BuyerLegends, joined our Black Friday Roundtable to weigh in on hiring strategy change and best practices for the holiday season.
"[My clients] were excited about this in a way, because it's really hard for them to retain great talent at the store level. There's always high turnover. But my clients have built true relationships with their employees, so it wasn't as hard for them to hire new talent, but they wanted to make sure that the talent that they did bring for the holiday demand, know if they have a future there," McIntosh said.
"I don't care if you're in the smallest town in the country or in the largest city, [retailers] have got to come up with a way to give people fair living wages so they can keep feeding that supply chain," Eisenberg said. "I don't know if there's a minimum number, a think the minimum number is a dart throw. I think it really needs getting into those communities, which is where retail started at, local shops being there to support their communities, and we've got to kind of come back into that."
For the full Black Friday Live Roundtable, where Eisenberg and McIntosh give a retail supply chain state of the union, dig into more granular supply chain trends impacting retail outlook, and offer strategies for ecommerce success, click here or head to our Events tab.
More Stories Like This:
Latest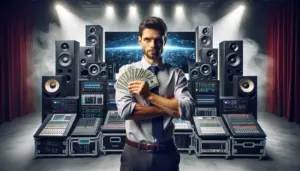 December 8, 2023
Mastering AV sales strategies in a global professional audio-visual (Pro AV) market, poised to reach $79.2 billion by 2028, requires much attention to detail. The surge in demand from corporate, government, and institutional sectors, driven by the need for enhanced productivity and efficient working environments, gives AV sales pros a lot of opportunity. In […]
Read More