Retail Pivots as Buyers Shop from Home
No industry has been harder hit by the coronavirus pandemic than retail. So how has retail adapted, and does working-from-home fit into retail work? "Bricks and Clicks" host Jennifer Kaylo Ruscin explores how retail buyers are pivoting to online work and what that looks like for both the buyer and the product seller. She welcomes guest Alli Ball, a former buyer for Bi-Rite and founder of Retail Ready, an online course helping food companies grow their sales both in-store and online.
Ball is confident that buyers are actually benefiting from working from home in a focused, uninterrupted space. Sellers too have also had a leg up by receiving buyer's undivided attention. In Ball's program, she encourages students to practice pitches at length before pitching to their dream company.
"There's something exciting about leveling the playing field here and giving all categories a chance to connect with buyers." Said Ball. Sellers have shifted to sending their product directly to buyers' homes. Buyers can relish in the unboxing process, and sellers can curate this as an enjoyable experience that elevates their product
Small businesses gain insight and benefit from the Retail Ready program, learning marketing and branding initiatives that appeal to the appreciation of unboxing something special.


Latest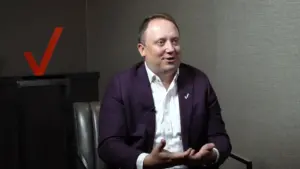 December 1, 2023
For a special episode of The Verizon Partner Network the focus was on the considerable role of partnerships in the Verizon Partner Program and the leaders shared their perspectives on the initiative. Their conversation brought about a lot of thought-providing context on the evolving telecommunications landscape. In today's era, collaboration and integration are key to […]
Read More