Riding the Wave: DTC Brands Tackle Pandemic Challenges
Sink or swim is the motto for many DTC brands facing the aftermath of the pandemic. Supply chain disruptions and recession fears still loom large, but these businesses are nothing if not resourceful. So, what's next for the world of DTC? Will we see more brick and mortars close, a shift toward wholesale, or a renewed commitment to the DTC model?
As the pandemic unfolded, it was clear DTC brands needed to adapt quickly. According to an article by McKinsey & Company, a global management consulting firm, many businesses pivoted to online sales and sought creative solutions to overcome supply chain issues. Some even turned to local production, reducing reliance on overseas suppliers. 
More recently, according to reports, DTC brands like Dollar Shave Club and SodaStream have revealed the limitations of their pricing power during inflation due to lower brand equity. Consequently, CPG companies are now prioritizing the acquisition of DTC businesses for their strategic skills and data-driven insights rather than focusing on margin enhancement; newer and smaller companies, like Beyond Meat, are turning to DTC to diversify revenue.
However, the question remains: can DTC brands continue to thrive in this new landscape? Sameer Khan, Co-Founder & CEO of Social Champ, shares his insights on the impact of the DTC model acquisitions and Unilever's digital advancements in shaping the future of consumer experiences.
Sameer's Thoughts:
"Hello, my name is Sameer, and I am the CEO and co-founder at Social Champ. The Writedowns of prominent DTC brands, such as Dollar Shave Club and Soda Stream, prove that the model lacks enough brand equity to demand a higher price during inflation. CPG companies have realized that acquiring a DTC business should be about strategic skills and data play, not margin play.
Large incumbents developed competencies that DTC brands focused on, such as highly IT media buying, establishing direct-to-consumer relationships and knowledge of creative campaigns based on real-time audience sentiments. There were benefits to be had from many of these transactions if those benefits were scaled enough.
During recent earnings calls, CPG executives shared that spillover benefits included developing internal digital capabilities after acquiring our initiating DTC projects. Unilever, for instance, has invested in 29 leading-edge digital marketing media and e-commerce hubs – internally called DMCs. They're aligned with business groups, and those DMCs comprise experts in media sentiment lenses and data-driven marketing.
This will ensure that Unilever delivers seamless consumer experiences and optimizes investments across all channels."
Article written by Azam Saghir.
Latest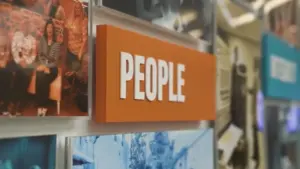 November 29, 2023
At IC System, the language of empathy speaks louder than the transactions of debt collection. In a compelling video feature, IC System's dedicated team casts a spotlight on their unique approach—combining heartfelt empathy with innovative solutions to navigate the often challenging landscape of financial obligations. IC System champions a path of compassion, delving deep […]
Read More