The Evolution of Sampling: Retail Refined
In a post-COVID world, sampling will be a new experience. The evolution will be solved by the digitization of vending led by a curated consumer journey. In this episode, host Melissa Gonzalez speaks with Marci Weisler, Chief Commerical Officer of Vengo Labs, a leading digital marketing and retail tech company connecting brands and consumers in the places they go by combining media, product sampling and retail.  Learn how digital machines will go contactless and be a key tool for data collection from top of funnel to conversion for brands and retailers, as consumers are empowered to have a "remote controlled" shopping experience in the future.
About Marci
Marci Weisler is an accomplished executive and advisor with broad experience growing and managing digital businesses for both startups and brands, with a focus on strategy and execution, innovation and transformation. She's currently Chief Commercial Officer of Vengo Labs, and prior she had her own consultancy with clients including Kellogg's, Gilt and Entertainment Benefits Group as well as startups disrupting health, media, and mobile. Marci also founded SWSI Media (Smart Women. Smart Ideas), which powers women-founded and women-led businesses and co-executive produced Queen Boss, a series combining competition and mentorship for black women entrepreneurs that aired on BETher.
About Vengo Labs
Vengo is a leader in marketing and retail technology, at the intersection of unattended retail, digital out-of-home (DOOH) media, and attributable product sampling.  Vengo continues to expand both its Core Network and In-Retail solutions and offer new solutions for brands, locations, and stores engaging with consumers.
https://vengolabs.com/
What Melissa Asked
1. Marci, tell us about your role as Chief Commercial Officer at Vengo?
2. You are no stranger to digital strategies and innovation for brands, what are your thoughts on how those aspects will be even more intertwined into physical retail post COVD-19?
3. Sampling in particular will be a challenge in store, especially when it comes to things like beauty testers, how do you see Vengo helping the industry solve for this?
4. What kind of data do you capture and how do you help your clients contextualize that data and glean insights?
5. What have been some of your most successful activations and why? What are key elements for a successful formula?
6. With the world moving to a less touch reliant world, how do you see digital mini machines like yours evolve. You recently implemented contactless machines, how will it work?
Upcoming Event
Melissa will be hosting a webinar titled The New Consumer Behaviors That Will Reshape The Physical Store on June 9th. During the session, she will cover how stores will approach the reallocation of front-of-house and back-of-house employees to better serve new logistical needs and customer expectations.
For more information or to register for the seminar, you can visit Retail Innovation Week.


Latest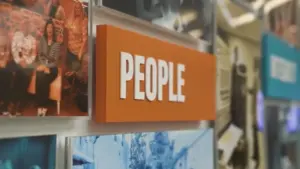 November 29, 2023
At IC System, the language of empathy speaks louder than the transactions of debt collection. In a compelling video feature, IC System's dedicated team casts a spotlight on their unique approach—combining heartfelt empathy with innovative solutions to navigate the often challenging landscape of financial obligations. IC System champions a path of compassion, delving deep […]
Read More