The Role of Athletes in the Business of Sports Technology
For successful companies to continue to thrive, they often find unique opportunities to diversify, while staying true to their brand. The Lululemon acquisition of fitness start-up Mirror provides such an example. A dominant fitness apparel and lifestyle brand ventures into tech—is that good business? To answer that question, professional athlete and CEO of TAGALONG, an organization that connects athletes to improve together, Nick Karwoski shares his perspective. 
Karwoski said, "The connected fitness space, epitomized by Peloton, is growing. The acquisition of Mirror by Lululemon really hits on the convenience factor for consumers. Outside of the pandemic, it's about access and removing the commute time or other restrictions with in-person training."
Merging the worlds of retail and technology isn't exactly oil and water. There are synergies—one could see the purchase of Mirror as meeting consumers where they are to strengthen their connection as a lifestyle brand. "It's different, not their bread and butter. But it puts them inside people's homes. It provides many opportunities like augmented reality. Maybe a consumer finishes a yoga class then swipes through apparel options to see how they'd look in them," Karwoski added.
Lululemon has always been about immersive experiences in-store. They were already providing fitness classes from a space in Chicago. This coupling of different industries with the same audience won't be the last.
The other aspect of leveraging Mirror and creating buzz around it would be partnerships with professional athletes and fitness influencers. "Personalized lessons from professional athletes could be a big opportunity for Mirror. Mirror will need to work on ways to attract and retain audiences. Those with big followings in fitness could be a great fit for the brands," Karwoski added.
Latest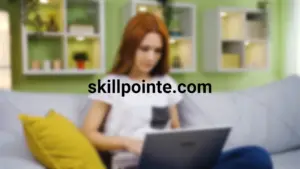 November 30, 2023
Adopting an entrepreneurial mindset is increasingly essential in today's diverse professional world. This approach, emphasizing resilience and innovation, is applicable in various careers, encouraging individuals to see opportunities in challenges and to think beyond conventional methods. SkillPointe recognizes the importance of aligning this entrepreneurial spirit with career aspirations. The organization assists individuals in transforming […]
Read More