2023's Mobile App Trends Signal Big Expansion for Augmented Reality in Retail
Several trends in mobile app development for 2023 include wider adoption of artificial intelligence (AI), machine learning (ML), cloud-based applications, wearable devices, and augmented reality (AR). Leading this growth in adoption is the advancement of technology that makes these innovations more affordable for developers. As creating augmented reality solutions becomes more accessible, the onus falls on customer-facing verticals, like retail, to put them to use.
What's driving retailers to seek out these solutions? The answer is simple: consumers. In this mobile-first environment, retail consumers spend a third of their day consuming app content. If a retailer isn't exploring the latest and greatest app technology, it is a surefire bet their competitors are.
Augmented reality holds a world of increasing possibilities for retailers, and more and more apps now include or are launching AR-based capabilities. Max Kraynov from Entrepreneur notes that IKEA is the latest retailer jumping head-first into AR with a virtual "try on" furniture feature on its IKEA Place app.
Do retailers need to catch up if they are late to the augmented reality party? There's always room for latecomers, but the action is starting to sizzle in 2023. Neil Redding, head of product at Auki Labs, a collaborative spatial computing company developing social AR experiences, understands the excitement surrounding AR, and is predicting a year full of creative retail adoption.
Neil's Thoughts
"I believe this year; we'll see retailers accelerate their use of augmented reality or AR in mobile advertising for a few reasons. Firstly, people will continue to be out in the world more, building on the momentum of the last six to 12 months. Secondly, QR code familiarity continues to grow, which is important because QR codes are still the best and easiest way to get people to engage with out-of-home advertising.
At Auki Labs, we're seeing a lot of excitement from retail leaders about using QR codes in their physical stores to invite shoppers into the store's digital layer to experience not just advertising but also get personalized guidance and discover products. And, of course, thirdly, social platforms like Snap, TikTok, and Instagram continue to push AR for brands because people, especially young people, love the playfulness and the ability to be a cute creature or interact with one.
Bottom line: brands and retailers always need new ways to cut through the noise and get people's attention. And AR is one of the best ways to do this right now."
Article by James Kent.
Latest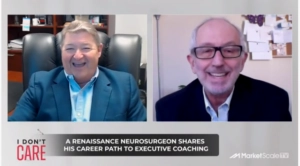 September 22, 2023
The healthcare industry grapples with an overload of information, patient safety concerns, and an increasingly digital landscape. This fact makes professionals who can bridge the gaps between various healthcare disciplines a precious commodity. In fact, according to the Healthcare Information and Management Systems Society (HIMSS), a lot of healthcare organizations and workers believe that […]
Read More