Bringing a Localized Experience Across the Globe
The globalization of retail isn't slowing but rather shifting to online distribution channels. eShopWorld is key conduit for bringing brands and retailers into new markets in a seamless way, specializing in the localization of the customer experience. In this episode, hear from founder and CEO Tommy Kelly as he discusses creating agile frameworks for cross market expansion, the growing impact of BOPIS and contactless retail and the importance of local market knowledge and ecosystem coordination.
About the Guest
Tommy Kelly is founder and CEO of eShopWorld, the global e-commerce technology and services partner chosen by the world's best-loved apparel, beauty, footwear, and luxury brands to power their international expansion.
Prior to eShopWorld, Tommy founded Two-Way Forwarding and Logistics, which he sold to Aramex in 2006, having grown it to a $100m+ business. Subsequently, Tommy became CEO of Aramex Europe & North America, before founding eShopWorld in 2010.
eShopWorld is an award-winning company employing more than 400 people, including teams of experts all over the globe helping to engineer the customer journey across strategy, technology, marketing, payments, logistics, compliance, and customer service.
Questions Melissa Asked
We are seeing a big trend towards local living in COVID, how does eShopworld help deliver a sense of local for brands entering new markets? What do you see as the biggest, consistent challenges?
How does your company improve customer lifetime value for your customers?
One of the keys to success in 2020 and beyond, will be agility. How does your company help empower that?
How long does it take to get a brand up and running?
How do you see eShopworld bridging online and offline in the future, especially as we live in a drop-ship world?
YETI is a coveted brand here in the US and your company helped them recently expand into Canada- what made that successful?
We are not able to travel today like we once were but we will again, when we do what are the 3 must do-see things in Dublin for our listeners


Latest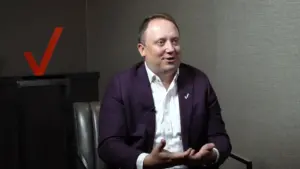 December 1, 2023
For a special episode of The Verizon Partner Network the focus was on the considerable role of partnerships in the Verizon Partner Program and the leaders shared their perspectives on the initiative. Their conversation brought about a lot of thought-providing context on the evolving telecommunications landscape. In today's era, collaboration and integration are key to […]
Read More