The Price of Fashion: Decoding Retail Policies Amidst Rising Supply Chain Costs
Author: Travis Tokar
Recently, fast fashion retailer H&M backtracked on a decision to charge its UK customers a small return fee on online purchases returned to its brick-and-mortar outlets. But the price of fashion is high, and recent trends like 'try-and-return' purchases have prompted several clothing brands to change their return policies. So, how do underlying supply chain factors like fuel and labor costs impact retail pricing and policies?
Travis Tokar, Ph.D., a Professor of Supply Chain Management at the Texas Christian University, offers insight into the 'price of fashion' that retailers like H&M navigate.
He explains, "I think that we could look at things like increased fuel and labor in the supply chain costs. That contributes to product as well being more expensive," linking these elements to the decisions retailers make regarding customer policies.
Article written by MarketScale.
Latest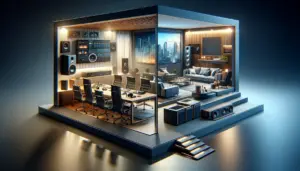 November 27, 2023
In this episode of "Pro AV Today," host Ben Thomas sits down with Audra Kinsley of Sonos Professional to unpack a topic that's causing (sound) waves in the audio industry: the fusion of commercial and residential audio systems. As we navigate through a landscape where consumer and professional audio worlds are increasingly intersecting, Sonos steps […]
Read More