What Can Retailers Expect in 2021?
Designed for retail leaders and lovers alike, Retail Refined explores the in-store technology of the future, challenges the industry's preconceived notions, and brings together retail's biggest names to understand the brand strategies that will define the next decade in retail.
What lessons can retailers and brands look back on this year to make 2021 a year to remember?
An expert on retail data and trends, consumer engagement, and predictive analytics, Greg Petro, Founder and CEO of First Insight, joins Melissa Gonzalez on this episode of Retail Refined.
What Melissa asked Greg Petro:
Why did First Insight launch the new Next-Gen Experience Management platform?
What are the different pillars of the new platform? Can you share examples of each pillar (ex: employee, product, consumer, etc.)
This platform expands First Insight's offering into new industry sectors including consumer products, travel, leisure and entertainment, automotive and financial services. What did you see if the retail industry and are there any parallels expanding into new categories?
How will the Next-Gen Experience Management platform help companies make better business decisions?
What is your predictions for the retail industry in 2021 – from a consumer perspective and a retailers perspective.
Latest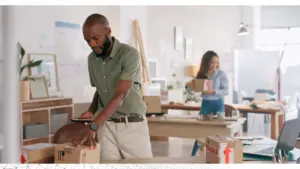 November 29, 2023
While the logistics industry often gravitates toward cutting-edge technology, Wesley Boyce, an Assistant Professor of Practice in Supply Chain Management and Analytics at the University of Nebraska-Lincoln, brings to light the enduring significance of radio communication. In a world enthralled by digital innovation, he argues that the simplicity of radios could be their greatest […]
Read More