Centering the Store Experience Around Human Connection and Value Delivery
Designed for retail leaders and lovers alike, Retail Refined explores the in-store technology of the future, challenges the industry's preconceived notions, and brings together retail's biggest names to understand the brand strategies that will define the next decade in retail.
An in-store experience team is not unlike the UI/UX group for digital assets. It's about connection, value, speed, and impressions. Diving into this topic today on Retail Refined, host Melissa Gonzalez welcomed retail expert Albert Vita. Vita is the Director of In-Store Experience for The Home Depot. His rich experience includes consulting for McKinsey, Deloitte, and IBM, serving some of the most well-known retail brands on the Fortune 500.
Vita describes the in-store experience as the "business of human connection and value delivery." He prioritizes human-centered design as well as the company's value wheel.
The two first chatted about the pandemic fallout, with Vita sharing, "With people spending more time at home, projects that were optional became must-have. In 2020, 75 percent of households took on at least one home improvement project."
Gonzalez then asked about challenges managing store experiences. Vita said, "We have three primary customer segments that have different needs. The biggest opportunity, rather than challenge, is to create an in-store environment that's optimal no matter why you're coming into the store."
Next, Vita offered some advice for retailers staying relevant in 2021. "Number one thing is to take stock of your mindset. Keep in mind the quality of the in-store experience reflects on the leadership team that brought life to it," he commented.
"The over-competition trap is when we only look at competitors in our segment, but why not learn from what Starbucks or Chik-Fil-A are doing," Vita added.
Another prominent point he made about in-store interaction is speed. "Time is the new currency. It's an irreplaceable, nonrenewable resource. We have to look from that lens from parking lot to front door to shopping," Vita said.

Latest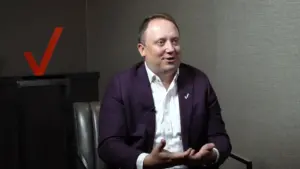 December 1, 2023
For a special episode of The Verizon Partner Network the focus was on the considerable role of partnerships in the Verizon Partner Program and the leaders shared their perspectives on the initiative. Their conversation brought about a lot of thought-providing context on the evolving telecommunications landscape. In today's era, collaboration and integration are key to […]
Read More