The Top Six Retail Trends from NRF 2022
Retail is ready to apply the last two years of pandemic disruptions to new strategies for success, innovation and resiliency. That much was clear at the NRF 2022, the National Retail Federation's Big Show earlier in January, where even in the face of COVID concerns, retail professionals came en masse to get a pulse on where their colleagues and competitors were putting their energy and why, a move in and of itself indicative of the industry's willingness rebound from the pandemic. Several brands, from the small startups to established retail and tech giants, showcased their role in interpreting the new conditions set by the pandemic, analyzing changes in omniretail, robotics, CX, social commerce, and more to push the industry forward and spur economic recovery.
MarketScale host Daniel Litwin made his way up to the Javits Center for NRF 2022 to hear for himself what the leading trends, points of concern, and innovative strategies are that are setting the tone for the year. Whether it's the clear role of BOPIS in bridging the online and physical customer experience to the evolving role of the retail associate, each trend feeds off the other and reveals an ecosystem of interconnected changes that are impossible for retailers to ignore. If one thing was clear from the show, it's that 2022 is the year to jump aboard the inevitable changes to the industry or be left behind.

Consumers and Web3 Will Define the Success of ESG Strategies
It still reigns true that no matter what the space in retail, the consumer holds the key to a retailer or brand's success. That key is opening new doors, though, and that consumer power is proving even more relevant in the ways COVID validated convenience as a defining feature of retail, shaking up customer loyalties.
But that convenience, as much as it was a desired part of the customer experience, also revealed the realities of what enables convenience: robust global supply chains, efficient manufacturing and logistics workers, and a speedy timeframe from production to market, all things that don't immediately warrant themselves to ethical or environmentally-conscious decisions. In turn, consumers, globally, are also wielding their purchasing power with more intent and impact by making decisions based on a brand's ESG commitments, creating more pressure for brands to prove ESG success.
Though customer perception of success is an important metric to gauge, brands are finding more authentic success in proving ESG compliance and vision, thus improving said customer perception through the advent of Web3 infrastructure and blockchain tokenization. Web3 not only allows consumers to shop and discover brands like never before but through its decentralized structure and asset tokenization functions can create extra levels of transparency at all levels between consumers and brands as they follow and validate metrics for ESG success.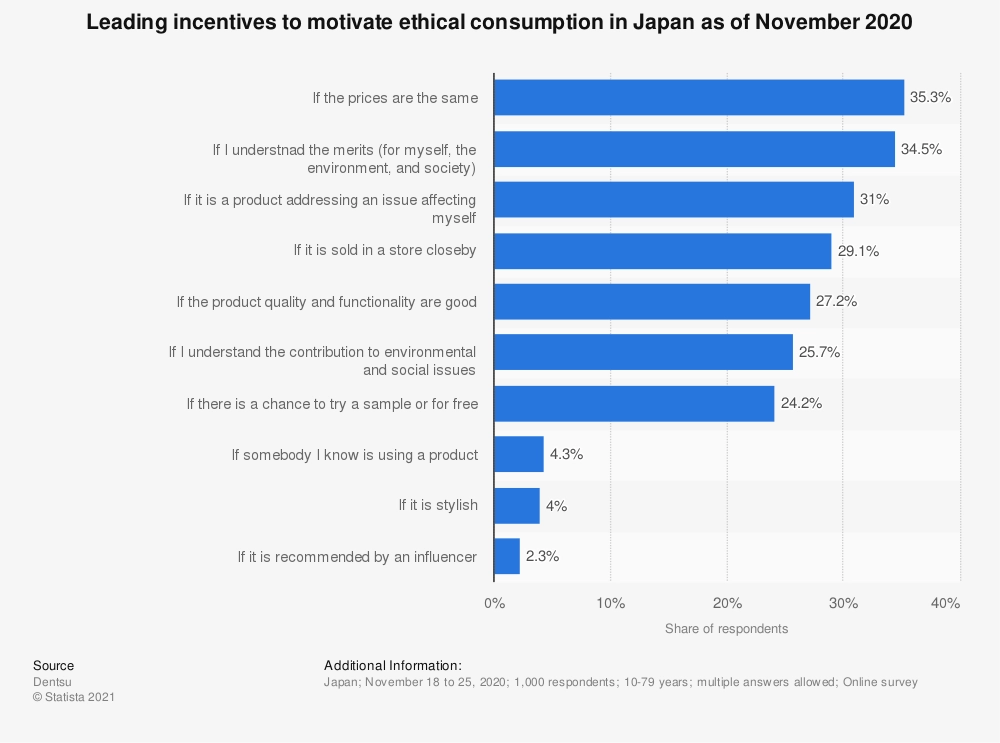 As Chris Georgen, the Founder and Chief Architect of Topl put it: "When we think about Web3, we're thinking about cutting off the places to hide."
Topl is an impact technology economy that enables digital and sustainable transformation across value chains and empowers the monetization of impact verified on the Topl Blockchain. Georgen explained that centering Web3 and the blockchain as an ESG tool won't just shift the way products are put out for consumers but will allow brands to expand on their unique messages and identities through validated commitments to environmental and social plans.
"I think we're going to see new brands, brands that are built around equity, inclusion, or built around the environment, and those are probably going to become the differentiators, and that's going to be a bigger part," he said.

Store Associates Are Gaining New Skill Sets for the "Phygital" Consumer
"People are show-rooming on their own personal device and then going in to the store to buy. And when that happens, now the store associate has to be knowledgeable." – Karen Bomber, VP of Global Marketing at Honeywell
As it's no surprise with the emerging metaverse, the validation of online work environments, and the mass acceleration of ecommerce initiatives, more people are comfortable with and seeking out digital environments. With this comes the need for more brands to prepare themselves for creating consistency in the customer experience; in effect, they'll need the convenient ecommerce experience to be an omnichannel strategy.
This blurring of lines between digital and brick & mortar strategies is requiring the store associate, the front line of defense for maintaining a positive in-store customer experience, to have new tools for understanding their customers' omni-presence, and to learn new skills for recommending products and staying one step ahead of the consumer's desires. To make this a reality, Karen Bomber, VP of Global Marketing at Honeywell, recommended that retailers invest in new technologies, software and processes that support the associate and give them more visibility to inventory as well as customer data.
"The store associate has skills that they haven't had before, and that's because of putting mobility in the hands of the associate, so they can actually know more than the shopper," Bomber said.

Quality Content will Guide the Omnichannel Customer Journey
A decade ago, a lot of consumer decisions were made based on things like traditional advertising routes and word-of-mouth marketing. Big box retailers could expand on their reputation through growing their physical space and experiences, simple loyalty programs, and maintaining a consumer base that was familiar with their brand enough to vouch for their products and services. Today, creating customer loyalty means creating a quality omnichannel customer journey that validates the brand's differentiators and impact. Laura Haines, Chief Product Officer at Famous, a mobile ecommerce design platform, sees video content as the primary strategy for achieving that journey.
"The realization of businesses that they really need to create content in more engaging ways has led to the fact that they've thought about channels, and 'are there other ways you can engage and acquire your user beyond traditional marketing,'" she said. "A lot of that can be through educational pieces, through entertainment pieces of content, and if you can then thread your products through that content itself, it plants a seed with people."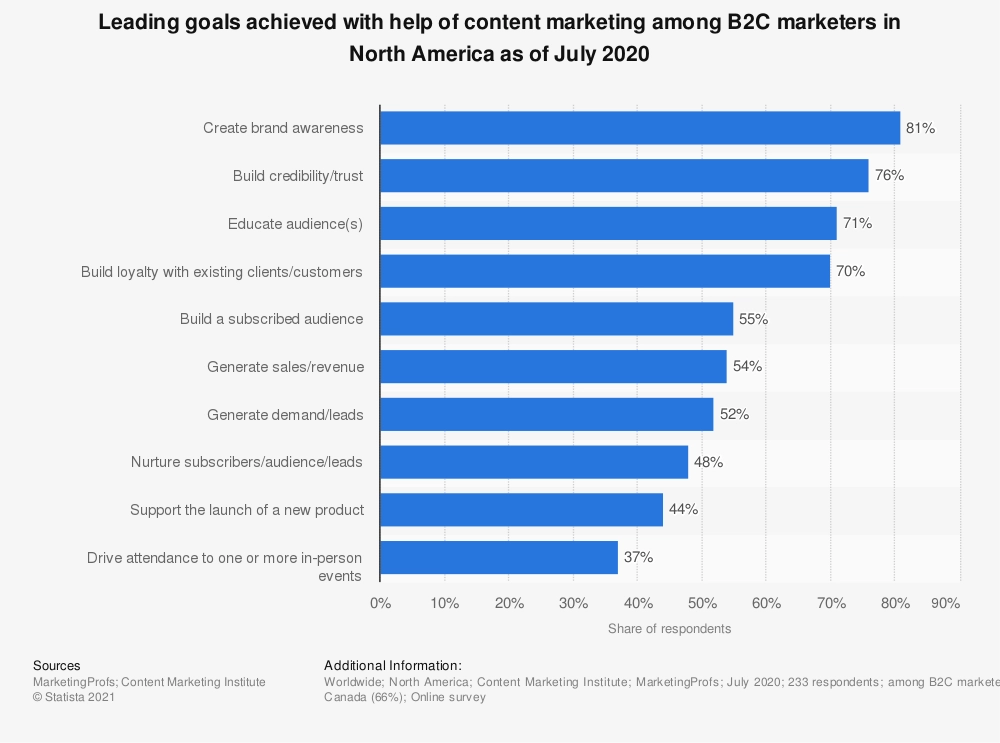 Today, a Twitter feed for a brand or an engaging video on Instagram can do more heavy lifting for building customer loyalty than commercials or pay-per-click advertising. Brands are even seeing success in owned and branded media channels, which can more competently add layers of product education and integrated shopping to content than television or OOH digital signage. Famous is living what they preach in this realm through a partnership with Vimeo, giving its clients' mobile storefronts more exciting video platforms. Haines says that by making content the vehicle for converting and driving sales, the consumer is taken on a journey to checkout in a more seamless and informed fashion.
"You can also do things like implement links within your videos. If you're doing streaming on Facebook, then you can actually be selling through that, so you can have a direct correlation between what you're putting out there and the sales that you're getting," Haines said.
Old means of advertising and marketing are sure to remain viable channels for brands, but to differentiate among competitors and to customers, integrated and connected marketing content will need to play a more active role.

As BOPIS Sticks, Retailers Will Need Fulfillment Support
As motivated as brand leaders are to outpace the COVID hardships in the market, there are still unavoidable changes that brands need to be aware of and pivot quickly on. One of those things is investing in fulfillment support to meet ecommerce and omnichannel demand, especially the cross-section of those two trends: BOPIS.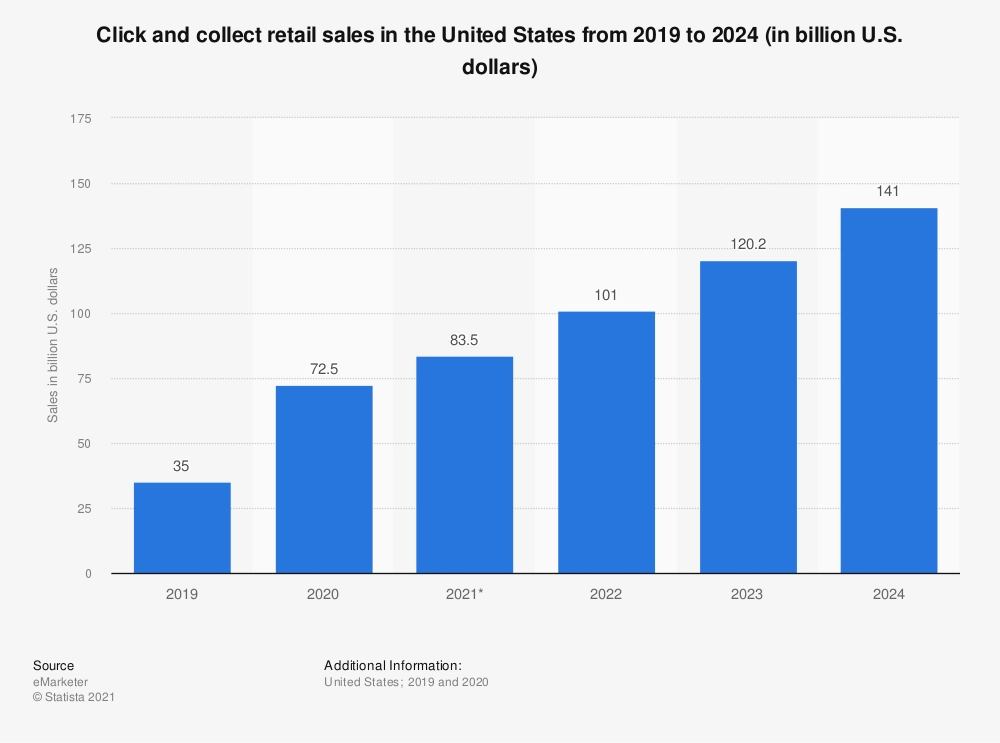 "When BOPIS was kicking off even 10 years ago, stores and labor were easily able to deal with the package and order volume and still deliver a world class customer experience," Josh Middlebrooks, President of Luxer One, said. "Now with BOPIS growing, like, 25% year over year over year, it's at an unmanageable level."
Add on top of that, the mass exit of retail associates because of pandemic closures means labor just isn't there in the same way that it was pre-pandemic. Because of labor shortages and changes in employee outlooks, retailers will need to put their attention on fulfillment support to keep products moving and associates happy. For Luxer One, this means integrating smart package lockers to help associates manage the delivery of products, as well as to give customers a simpler experience that feels like it's more in their control.
"Insert a smart locker, and you're able to give a quick, easy, contactless BOPIS pick-up experience by scanning the QR code, mobile app integration," Middlebrooks said. "It's really been a labor saver and a CX driver."
With BOPIS trends showing no signs of slowing down, investments that give associates more efficiency and elevate the customer journey will be paramount.
"The volume has just been going off the charts and it doesn't seem to be stopping any time soon. We'll just have to deal with more challenges like less labor and contactless."

Experiential Flagships Should Leverage Immersive Tech for a Connected Customer Experience
"I think that anything you can do to ensure color-accurate brand representation but with environments that look photo realistic is a benefit." – Jay Leedy, Head of B2B Business Development for Sony
With sales channels, logistics, and marketing strategies all having to adjust to a redefined customer journey, the competitive edge will lie in how brands pull off a connected and immersive experience for their consumers. These immersive trends were already in motion, but as Jay Leedy, Head of B2B Business Development for Sony sees it, COVID forced retailers to elevate the customer experience at every level, with that omni-first vision in mind.
"That can mean immersive technologies using Direct View LED, and really bringing those brands front and center, but also can entail optimization in workspace management, workforce management, more effectively communicate situational awareness," he said.
This focus on the theatre of retail, especially through digital signage installations, will need support from an ecosystem of smart technologies, namely AI that can help read the physical space and its demographics to use marketing content more effectively.
"Using computer vision in concert with digital signage ensures the content that is being delivered is as relevant as possible for the person that's standing in front of a given display," Leedy said.

Pop-Up Shop Analytics Will Define Retail's Big Picture Strategies
Another trend that looks to change the industry moving forward is learning from what the digital market space has accomplished in terms of consumer analytics and applying them to pop-up shops, one of retail's more creative and responsive tools for creating brand energy. This pop-up data, which Founder & CEO of Pathr.AI George Shaw finds "even more valuable," could essentially define retail's big picture strategy, taking information in a niche space and growing it based on new analytics.
"I think in those environments, where interacting with staff is even more important, it's a more intimate sales environment. I think those kinds of analytics will be key," Shaw said.
If the same way that consumer habits are studied online can be replicated for physical shoppers in places like pop-up shops, then the results can be replicated as well. It's legacy tools applied to new initiatives, like interaction analysis for traditional brick & mortars as well as online marketplaces, that will give powerful insights into how customers respond to experiential retail.
"We've been doing interaction analysis, we call it. Which is understanding customer and staff interaction in permanent stores for a while. And it's something that retailers have found really valuable; where these interactions happen, how long they take, are they effective, do they lead to sales," he said.

The Future is Unfolding
If there's one common thread among what every brand sees as the defining factors for retail success in 2022, it's that omnichannel sales, marketing, and customers are shaping the future of how brands operate and how consumers interact with said brands. Shopping is becoming a more and more personalized and immersive experience than ever before, and brands have never been able to connect with consumers in the way that they can today, whether that be understanding what the consumer is truly interested in, or allowing that same consumer to see the brand in a whole different way.
Latest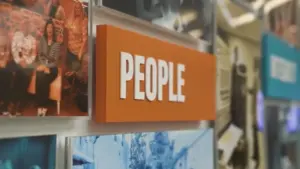 November 29, 2023
At IC System, the language of empathy speaks louder than the transactions of debt collection. In a compelling video feature, IC System's dedicated team casts a spotlight on their unique approach—combining heartfelt empathy with innovative solutions to navigate the often challenging landscape of financial obligations. IC System champions a path of compassion, delving deep […]
Read More